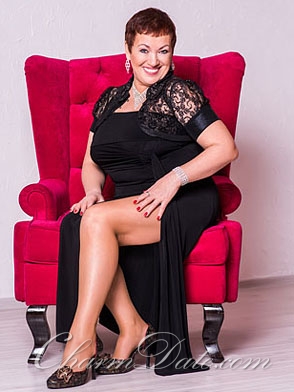 I'm offline now, you can:
Send Mail
Call Me

Favorite Me

Successfully favorited!
Tanya (Profile ID: C586635) Verified Profile
Hello, my name is Tanya. I'm 54 years old and live in Yoshkar-Ola, Russia. I'm looking for someone aged of more than 45. In my spare time, I enjoy Cooking, Traveling, Dancing, etc.
Send Mail
Match Q&A
Tanya has answered 30 questions, 0 of them you have both answered. Find out what you are in common now.

"Do I match you? Tell me"
Send Mail
Don't miss this opportunity to chat with more online members! Go now!
Notice to competitors:
All information obtained from this website, including members' addresses, photos, materials, and text can only be used by our clients for private non-commercial use. Use of this information for any commercial purposes without our prior written permission is completely prohibited and will result in prosecution to the fullest extent under the law.